Life in Bangkok can be very exciting and adventurous, especially in luxury property and luxurious areas where you can find a condo for sale, the connection to any activities is very short. Particularly worth mentioning is the breathtaking atmosphere of living in a beautiful area. Not to forget the very good restaurants, bars and cafes, where an exciting day is crowned with a pleasant end.
The Lifestyle for livining in a condo in Bangkok speaks for itself and can shine with its nice people and different personalities. The kindness and openness of the people in this district can quickly make you forget the language. Participate in the advantages of a wealthy area and enjoy the many shopping possibilities right on your doorstep. Also, benefit from the many notable companies that have their offices nearby and create an air-conditioned working atmosphere in a beautiful area.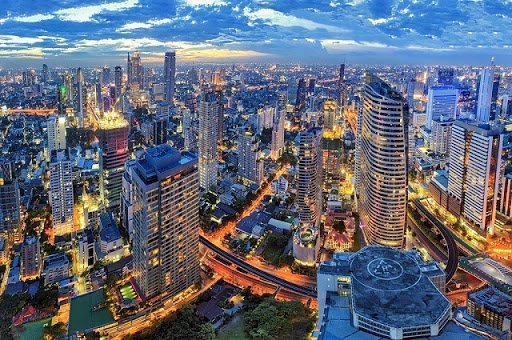 Real Estate Investment
Make yourself happy while living in a condo in Bangkok
Important in a happy and successful life is living affluently, so this need is fully satisfied, decides to participate in the exciting life in Bangkok. You can have so many choices like House or Condominium which is closed to convenient places. The luxury property for Real Estate Investment (condominium) is one of the options that you may choose to be your HOME. There are a lot of areas for LUXURY CONDOMINIUMS or HOUSES which you can search for living in.
Top 5 LUXURY PROPERTY locations in Bangkok:
1. Thong Lor is the most popular area in Bangkok. This district is home to many different lifestyles and people who want to take advantage of the many delicious restaurants and nightlife.
2. Phrom Phong is also one of the most popular districts. In Phrom Phong, residents enjoy a wide range of shopping options including Emporium, Emquatier and Emsphere.
3. Asoke is an area of business with many offices and companies, which adorn you with beautiful views and the main connection, the MRT (Subway) and the BTS (Sky train).
4. Ploenchit or Chidlom has many shopping facilities and is the perfect place to travel or enjoy yourself.
5. Sathorn is one of the most popular areas that attract people who want to work and enjoy the nightlife. The area is also equipped with the Chao Phraya River and offers a nice atmosphere.
Liberal Estate (Thailand)
https://www.liberalestateth.com